Thanks for visiting ifurniture help center. We work from 10am to 8pm, 7 days through different ways to serve our client:
Live chat(recommended, fast responsive and professional): 3 agents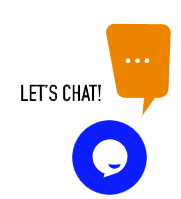 10 am-11 pm
Email: customerservice@ifurniture.ca
If you want to speak with us, Call us: 780-395-0400
How to get a resolution easier and faster? See our suggestion as below,
For products and general information, the best way is to use live chat on the website. It's fast responsive and easy to use.
For after-sales service, the best way is to submit a ticket form below to us. The ticket will be linked with your cellphone and email.
ifurniture Ticket Form
Showroom Address: 2311 96 STREET NW, EDMONTON, ALBERTA, T6N 1G3
Showroom Hour: 10:00 AM- 8 PM Mon to Fri, 10 AM to 6 PM Sat & Sun
Warehouse Address: 3575 97 STREET NW, EDMONTON, ALBERTA, T6E 6B4
Pick-Up Hour: 10:30 AM- 5:30 PM Weekdays, 11 AM - 5 PM Weekends